:/
I'm just not digging life right now…if I was happy why would I be on tumblr lol
3 tags
It's days like today where I wish I lived out in the country, I'd like to ride my bike, but my house is kind of surrounded by traffic. Whatever. I'm on the internet instead lol. It feels so nice outside, though, I might just walk up to the square and get some coffee or something.
I don't think you have a tumblr, which assures me that you definitely won't stumble upon this. I wanted to write you a letter apologizing for how we have gone our separate ways. I have chosen not to speak with you because of the choices you have made. In our most recent of conversations, you have cursed at me for not immediately replying to you, you have cursed at me for not replying...
Geez.
Days are getting shorter and shorter….but time isn't making things better or worse. Just stuck here in the middle with my hand resting on my hip…for right now..
1 tag
Woot Wednesday.
My favorite time to post these silly little personal blogs is when I first wake up. I have a pretty strong feeling the only people who read them probably have no idea who I am or why they matter, but that is fine, they are just like little journal entries to me. Today is Wednesday and I have a whole day ahead of me (no work today), Iyam going take the 8:45am class at Hot Yoga in an hour, which I...
1 tag
I keep
falling asleep earlier and earlier every night. Panera has shelled me into a freaking earlybird. I went to bed at 10:30 last night…..10:30?! I didn't even go to bed that early when I was in high school lol. It's weird, but it feels so good to be up and doing things this early in the day. It's 7:30 right now! Today I have a big day ahead! I'm hoping to go to community...
2 tags
2 tags
5 tags
I think it's funny when
I look at someone's facebook page to see what they've been up to, see them posting about getting stoned all the time, then a month later they're posting about how good sobriety feels….I mean, don't get me wrong, I want everyone to be as sober or as fucked up as they personally want themselves to be I just think it's funny how people hop in and out of lifestyles...
3 tags
4 tags
hello world.
Its barely 8 am but I CANNOT go back to sleep to save my life. I am currently updating from the new droid I got last night, which I honestly enjoy a lot more than I thought I would. Today it is cold as balls in my house. Other thab a tattoo appt at 1, I have absolutely no obligations or plans. I really need to get back into the swing of tumblr. I miss being excited about new followers and labeling...
Facebook is annoying me.
The world is making me anxious today. Adulthood is throwing itself at me yet the weak child in me is prevailing. Every road I take is a road that pisses someone off, but I can't let them get in the way, right? I can't help but worry about things that can only be revealed in time, but then, what is really important? I feel silly, as I sit waiting for my new job orientation, I am...
Today was good. Just a little Nashville trip with Will. Wish I could show you the pictures I took…have to wait to develop :)
Hmm…I need a female model.
7 tags
And my first Christmas gift this year is.....
A fleece Beavis and Butthead blanket! Righteous as fuck. Merry Christmas everyone!!
7 tags
2 tags
5 tags
Hate is what you wanna write about Sleep is what you wish you had time for Birds make you want to write again Death is what you talk about with friends and Life is what you cry about When you're sitting at home and you feel alone And it's cold outside and your hands are dry When you realize that you have emotions inside And it happens again and again and You have to go home...
4 tags
Meh….
5 tags
5 tags
jazzsaibot reblogged your post: Interview for Mellow Mushroom today.. ARE THEY OPENING A MM IN BOWLING GREEN? PLEASE SAY YES?!?!?!?! YES!!!!!!!!!!!!!!!!!!!!!!! :D
5 tags
Interview for Mellow Mushroom today..
went very well! My interviewer seemed to really like me and my availability :D Granted, they won't be open until January, but I have a really good feeling about this! I'm so excited and anxious to hear back!!!
6 tags
I think we can all agree
That this year has been absolute shit. When it comes to friends, when it comes to family, when it comes to health and most definitely when it comes to jobs and money. Maybe it is just my life that has been so hectic but I think most of you can agree that you are ready for it to be over with. So here is a post saying fuck all of the terrible things that have happened thus far, and here is a post...
3 tags
3 tags
4 tags
hyperdawn asked: i just happened to stumble upon your 'pine' prints. wow, theyre amazing. pursue that idea
4 tags
12 tags
6 tags
You're the same kind of bad as me.
4 tags
6 tags
2 tags
Bored.
Watching Parks n Rec. Everyone else is asleep. Wah wah wah.
6 tags
5 tags
6 tags
4 tags
10 tags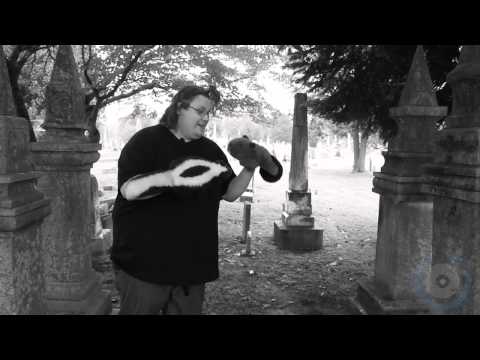 4 tags
6 tags
I'm not that great at pretending.
6 tags